Farmer Focus Groups on Agritourism
Join a focus group conversation on the best practices in hosting visitors on Vermont farms. These conversations are kicking off a three-year project coordinated by the Vermont Farms Association and Shelburne Farms. With your help, the project will establish best practices for Vermont agritourism and will supply resources and technical assistance to farmers who are looking to offer high quality, revenue generating on-farm experiences for visitors.
Those engaged with farmers and on-farm visitors or hoping to work with them are invited to attend. Snacks and travel stipends available! RSVPs required.
Also being offered:
May 22 - Hardwick, VT
May 28 - Londonderry, VT
May 29 - South Hero, VT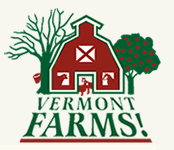 Registration Details:
Contact Vera for times, directions and to RSVP: [email protected], (802) 985 8686