A special capital project to renovate this historic barn as an inspiring and safe gathering center for educators and the community.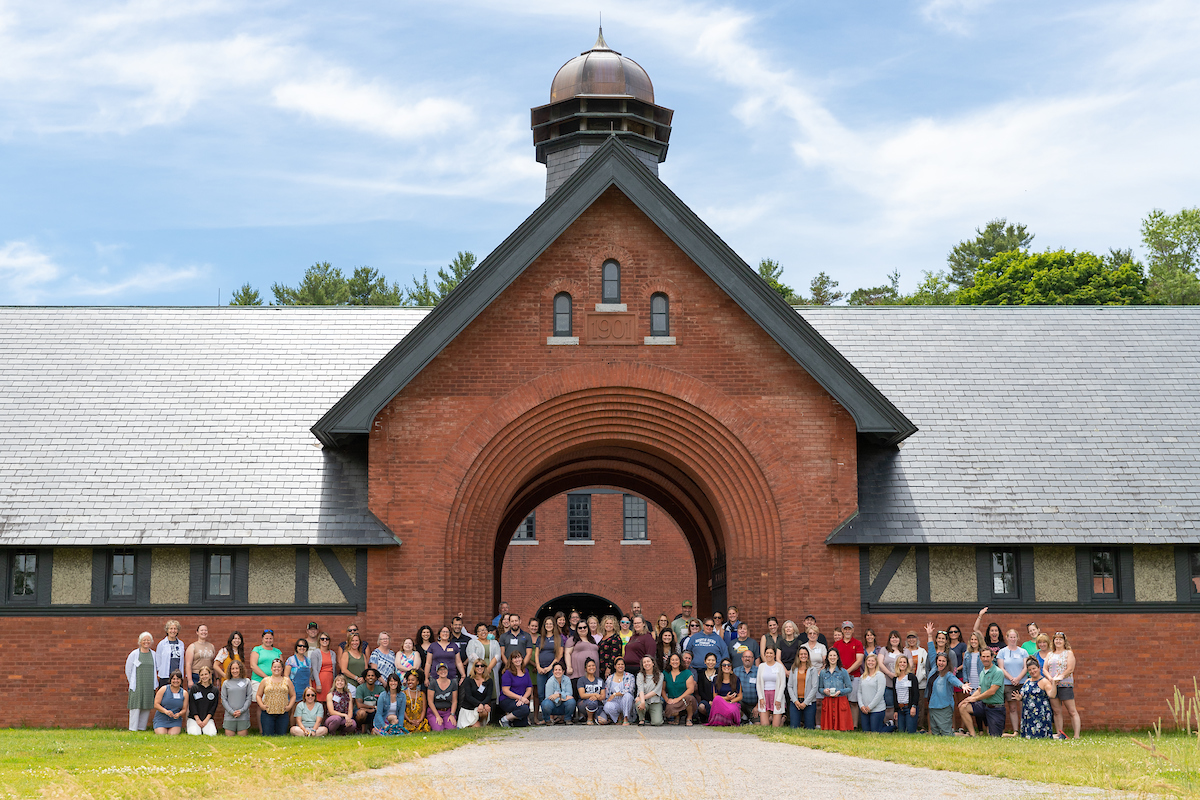 The historic Coach Barn with its spacious halls, large courtyard, and sweeping lawns, is one of the best known barns in Vermont and is an important contributor to Shelburne Farms' designation as a National Historic Landmark. The beautiful architecture and magnificent location overlooking Lake Champlain make the Coach Barn an inspirational space as the home of the Shelburne Farms Institute for Sustainable Schools, and for convening community events.
Each year more than 1,500 educators from Vermont and around the world participate in our programs at the Coach Barn.The Institute for Sustainable Schools is the hub for all professional learning offered through Shelburne Farms - from our nationally recognized Farm to School Institute to our new Education for Sustainability (EFS) Graduate Certificate Program with UVM. 
Despite decades of use, the Coach Barn has had few improvements over the years:
It is the only historic barn on the property without a fire detection and suppression system.
Critical updates are needed for electrical, lighting, and security systems.
The aged oil boiler is overdue to be replaced with an energy efficient, renewable powered heating and cooling system aligned with the nonprofit's commitment to sustainability. 
Renovation plans include a new teaching kitchen for adult and family programs and for educator retreats. Serving delicious food links the Farm's food system and sustainable agriculture practices to the magic of learning at Shelburne Farms. A new kitchen will enable guests to enjoy farm-fresh meals prepared and shared at workshops, events and gatherings.
In 2022, the US Department of Interior awarded Shelburne Farms a Save America's Treasure grant for this project. This $500,000 grant through the National Park Service is highly competitive and requires dollar-for-dollar matching funds.  Work on the Coach Barn will begin in 2023/2024. Below are renderings of the project thanks to our longtime partners SAS Architects. 
A Virtual Tour of the Future Coach Barn
Contact us to learn more about the Coach Barn Project
Discover more about the Coach Barn