Programs For Educators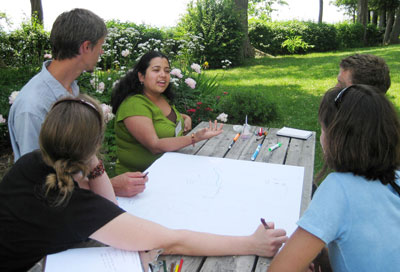 Educator workshops are offered throughout the year, but especially in the summer. To bring you the richest programming, we offer many of these workshops in partnership with other organizations.
See all of our events.
Sorry you missed these workshops. Most are offered annually, so check back often for updates, or contact Jen Cirillo (
jcirillo@shelburnefarms.org
) for more information.
Join fellow farmers, food business owners, service providers and educators and learn directly from the people who make the Eastern Townships a vibrant agritourism destination.  A delicious...

Please gather with us for an afternoon at Shelburne Farms where we will explore education for sustainability.  We will share stories and successful strategies in order to rejuvenate our...

Community Works Institute's Summer EAST provides K-16 teachers, community educators, and administrators with training, models, strategies, and resources for developing service-learning best...