Programs For Educators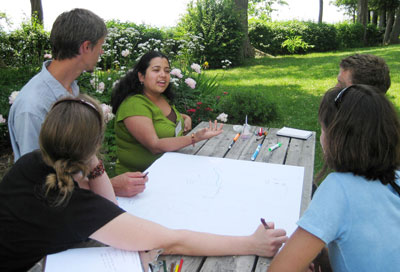 Educator Workshops are offered throughout the year, but especially in the summer. To bring you the richest programming, we offer many of these workshops in partnership with other organizations.  
See all of our events.
Upcoming Workshops
Discover fun, hands-on ways to develop agricultural education programs for school groups with kid tested, educator approved activities that are easy-to-use.  We will highlight activities from...

  Join us in 2014 to Cultivate Joy and Wonder! Enrich your early childhood curriculum using the lens of sustainability. The four days will be rich with opportunities to look at your present...

Join us in 2014 for the Summer Insititute on Education for Sustainability! Education for Sustainability is at the heart of what we do at Shelburne Farms and with our PreK-12 schools, university, and...
Sorry you missed these workshops. Most are offered annually, so check back often for updates, or contact Jen Cirillo (
jcirillo@shelburnefarms.org
) for more information.