The Personal Challenge of Addressing Climate Change
After listening to Bill McKibben speak in the Coach Barn a few weeks ago, I was struck by his statement that we can't wake up every day, do the same old thing and expect global warming to go away.
At Shelburne Farms, we're not doing the same old thing. Already, about one-third of the Farm's energy use comes from renewable sources. In my work as Carbon Drawdown Coordinator, I've been gathering data on the Farm's carbon footprint (using COMET-Farm, a whole farm carbon and greenhouse gas accounting system), and putting together a plan to have the Farm be carbon negative. And in our work with educators, climate change resiliency is front and center.
But until Bill McKibben spoke, I hadn't seriously considered that I might need to make a lot more lifestyle changes to reduce my own carbon footprint.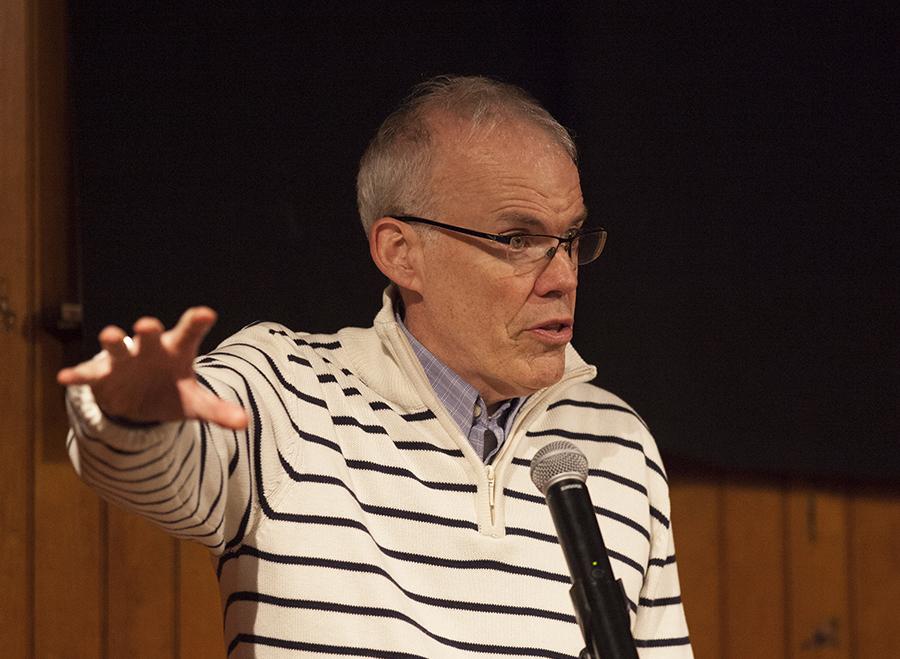 Over the years my wife and I have made some investments to reduce our carbon footprint: we heat our house and hot water with wood (propane back-up); we get half of our electricity from two solar trackers; and we recently bought an all-electric car. Even so, our carbon footprint (calculated on carbonfootprint.com) is about 43 metric tons, compared to a U.S. average of 16.49 metric tons and a world-wide target of 2 metric tons per person to avoid the worst impacts of global warming.
According to Lund University, the four actions that most substantially decrease an individual's carbon footprint are: avoiding air travel, living car-free, eating a plant-based diet, and having smaller families.
These are real lifestyle changes. Except for taking time to stoke the fire, our investments didn't require any lifestyle changes. Am I ready to see my grandchildren less or to take fewer vacations in order to reduce my air travel? On a smaller scale, can I eliminate the use of the clothes dryer altogether, or not mow the lawn?
Bill McKibben and many others also attend rallies to support critical changes in government policy to reduce greenhouse gas emissions, sometimes getting arrested in the process. I haven't been to a demonstration since protesting the Vietnam War in the late 60's. Maybe it's time to engage in this way again.
Wrestling with all this isn't easy. But I know at some point soon I'll have to come up with a satisfactory answer to the question: what should I be doing personally to have a positive impact on the future?