For Educators
Justice
Recipes
A Savory Cheddar-Chive Scone Recipe

Education Communications Manager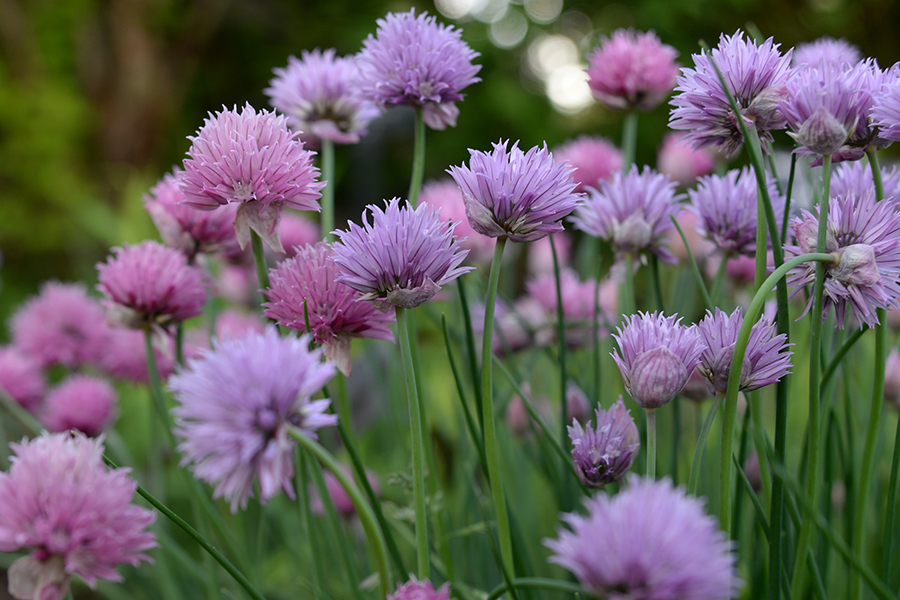 Culinary arts instructor Dylana DeGannes opens her scone-making workshop at Shelburne Farms with an invitation to reflect on this quote from Malcom X: "Revolution is based on land. Land is the basis of all independence. Land is the basis of freedom, justice, and equality."
How does this connect to cooking? "When I think of this quote, I think of the importance of access. In the work I'm doing, food is a tool I use to give students access to opportunities," explains Dylana. As an educator at West Brooklyn Community High School in New York, Dylana's ultimate goal is to empower her students; in this high school, known as a transfer high school, students have experienced challenges or fallen behind in their studies, and are working to get back on track toward graduating.
Through her culinary arts courses, Dylana's students are finding new possibilities for their futures. Together in her classroom, they look at history through food; then, students are invited to cook, learning about ingredients and even health and safety protocols, skills they can apply in life and in potential culinary careers. "The kitchen is a space for my students to just be—and to access something new."
She shared this story, and her recipe for scones, in our Foundations in Education for Sustainability workshop for teachers this summer. "When you cook together, you let your guard down, you talk about things. Food can bring us together."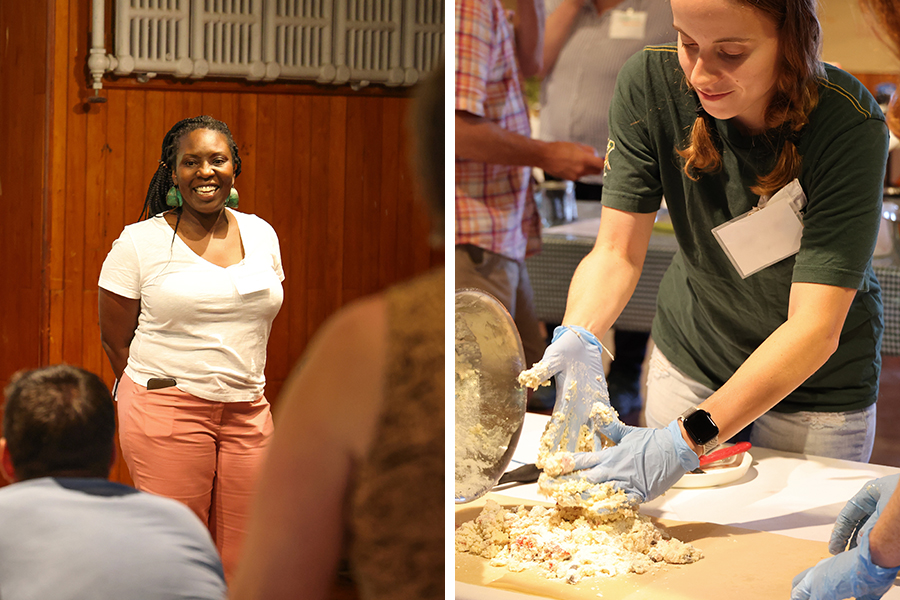 Recipe: Savory Cheddar-Chive Scones
By Dylana DeGannes 
Make Dylana's recipe for scones with your family this holiday season. Scones are one of Dylana's favorite treats to make with young chefs because they're so forgiving. Tip: Chill the scone dough for at least 15 minutes in the refrigerator before baking to prevent over-spreading. "You want to keep the dough as cold as possible."
Makes 6-8 scones
Dry ingredients
2 cups pastry flour
2 tsp baking powder
½ tsp salt
1 stick cold unsalted butter, cut into small cubes or grated
1 cup cubed Shelburne Farms cheddar, any age
Wet ingredients
½ cup heavy cream, plus more for brushing scone tops if desired
1 egg
½ cup chives, finely chopped
Directions
Combine flour, baking powder, and salt and sift into a mixing bowl.
Combine butter with sifted dry ingredients.
In a separate bowl, combine wet ingredients and whisk together.
Mix wet ingredients and dry ingredients, stirring until everything appears moistened, then fold in cheddar cubes. Pour out onto a lightly floured surface.
With your hands, form the dough into a disc, then cut into wedges. Place wedges on a baking sheet lined with parchment paper.
Refrigerate dough for at least 15 minutes. While dough is chilling, preheat the oven to 400 degrees.
Remove dough from the fridge. For a golden brown, extra crisp, and crumbly exterior, brush with heavy cream or buttermilk before baking.
Bake for approximately 20–25 minutes at 400 degrees.