Sustainable Schools Project Learns from Puerto Rico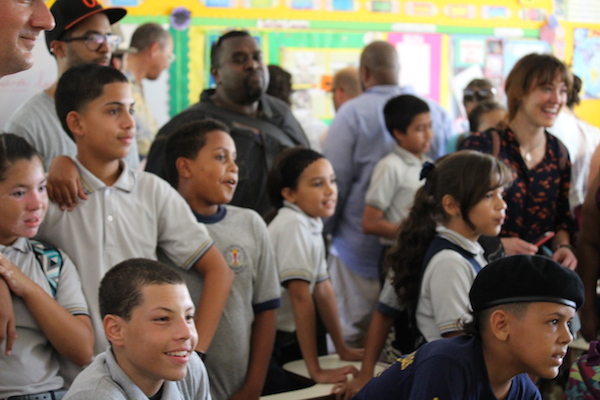 Laughter, clapping, and salsa music filled the air as students from Escuela Diego Vázquez and Nuestra Escuela in Caguas, Puerto Rico enthusiastically guided us through their schools and got us to play some of their local games like gallitos and Chequi Morena. These students spoke with passion about what it means to have teachers and school leaders who care deeply about who they are as unique individuals. Hearing their stories and seeing the fruits of their actions – a radically changed local park, a new urban agriculture farm, marches for social justice, and students and teachers excited to come to school each day – underscored the importance of student-centered learning. One of the many messages I am taking home from la Isla del Encanto is that educating for sustainability must put youth in the driver's seat of the learning process.
How was it that I ended up in Puerto Rico representing Shelburne Farms? Well, for the last several years, Shelburne Farms has been part of a team working to transform education in the Green Mountain State and elsewhere. Our Vermont team is one of many brought together through IDEA, the Institute for Democratic Education in America. The trip was part of IDEA's two-year Learning Breakthrough Series, where teams from around the United States and Puerto Rico host a five-day summit to learn from each others' practices and to highlight bright spots in education in the host community. Before the Learning Breakthrough Series, Vermont hosted education innovation tours that brought in teams from Puerto Rico, Mississippi, Minnesota, Oregon, and New York.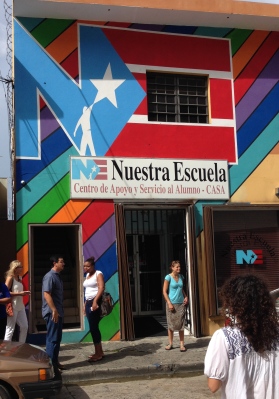 During this Learning Breakthrough Series, a Vermont team that included representatives from Shelburne Farms, the Partnership for Change, Green Across the Pacific, and UP for Learning , worked with other teams and the IDEA coaches to develop and refine their plans to explore how we have all been working to transform public education through teaching practice, policy, and shifting public narrative around education. Our long days were filled to the brim networking with other teams, visiting schools in Puerto Rico, and meeting with Puerto Rican leaders to dialogue about their local challenges and successes in education transformation. The Puerto Rico team acted as gracious hosts, feeding us deliciously prepared plantains, pork, and guava cookies, and touring us through Old San Juan so that we could better understand the historical and cultural context of their work in education.
It became abundantly clear from each team's story that transforming education is by no means a simple task. It is an iterative process that requires constant reflection and actions in order to learn about what works in transforming education. We in Vermont have learned that education for sustainability must hold up equity, social justice, and youth empowerment in order to truly be sustainable. Our Vermont team saw education that put youth at the center of their learning in Puerto Rico, and the result was powerful. It is one step toward a more just and sustainable world. Our Vermont team is taking away a renewed sense of commitment to students being in charge of their education, which is a timely reminder as Vermont schools begin to roll out personalized learning plans for all students very soon.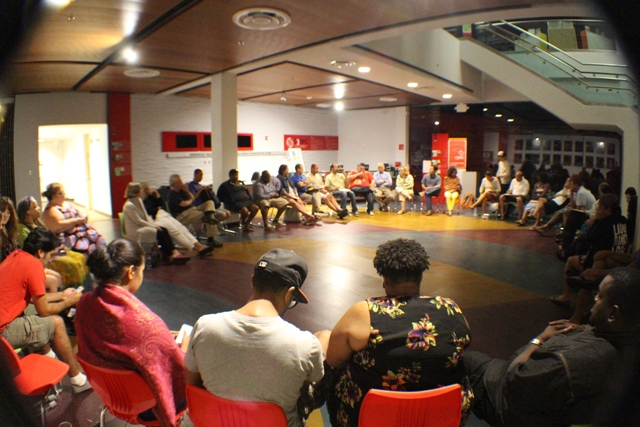 As we move forward, Shelburne Farms will continue to be a convener of educators and those working with youth to keep driving the conversation on education in Vermont forward. We are excited to continue to build new partnerships within Vermont and across other states and Puerto Rico. Gracias por su hospitalidad, Team Boricua – we look forward to meeting again soon!