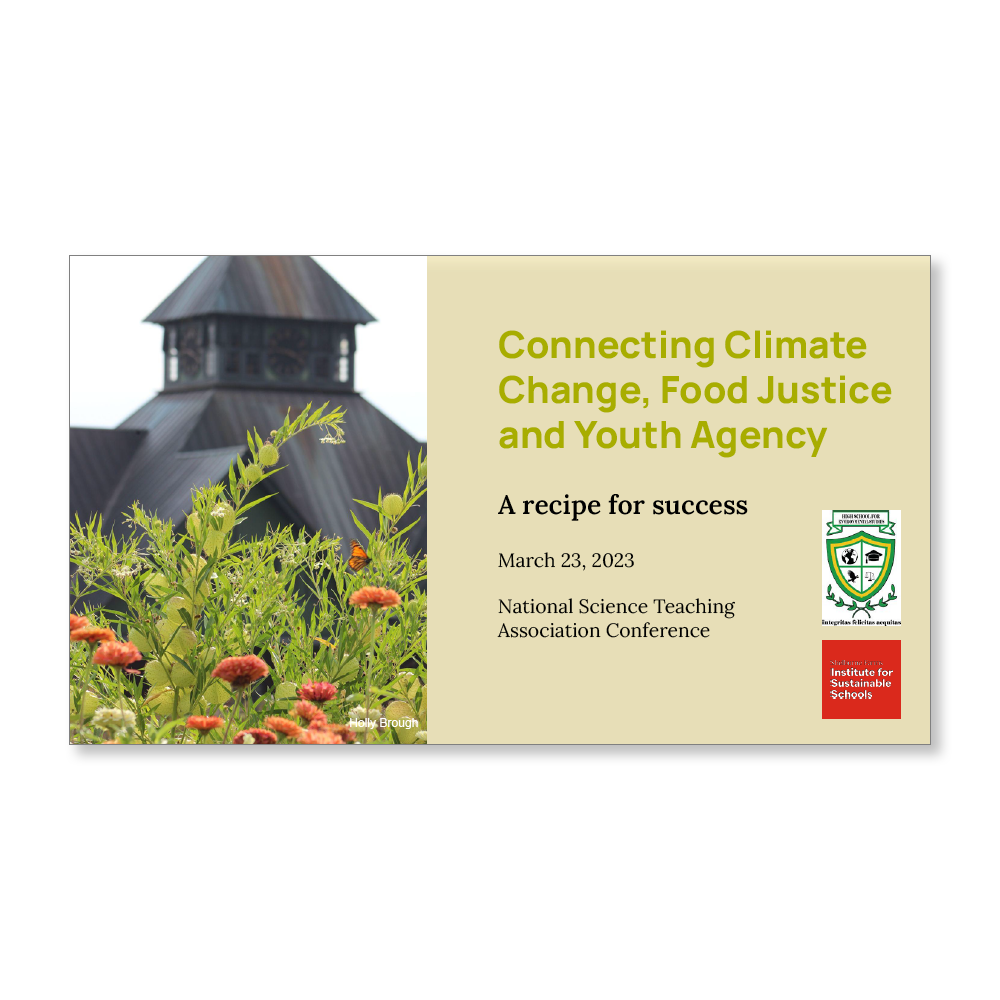 By Jen Cirillo, Director of Professional Learning
Last month, I was fortunate enough to present at the 2023 National Science Teaching Association conference in Atlanta with Andrew Margon, a teacher at one of our longtime partner schools, the High School for Environmental Studies in New York City, New York.
The school has done an extraordinary job using sustainability as a unifying theme for their integrated, dynamic, student-centered curriculum. In recent years, myself and other Shelburne Farms educators have had the opportunity to support student projects and professional development for teachers like Andrew.
Andrew leads a food systems class that is unique for many reasons, including the way he embeds student voice throughout the curriculum. As he explains:
"The culminating project asks students to identify a community need, and then build a project to address that need. We go about it through a democratic decision-making process. As the teacher, I'm often in this position where I'm promising my students that what they decide is what I'll support and help make happen. It's a kind of terrifying experience from the teacher's perspective at times! I might have my own opinions about what seems a little more feasible, and I'm trying to help scaffold [their ideas] to help us get to something that we can actually accomplish. But I also want to honor the agreement that I'm making with the students. The past few years, the students have built community action events that seek to both raise awareness of and address food waste and food insecurity. They're in the driver's seat: building or developing relationships with local nonprofits, community farms, soup kitchens… They're the ones cooking food on the day of, making the flyers for the event, designing the t-shirts that we wear. It's the most successful that I've been in a classroom setting with this experiment of trying to give students as much power as possible."
Andrew and I shared a recipe for success–one that connects climate change, food justice, and youth agency–to inspire fellow educators at NSTA. Complete this form to see a copy of our presentation and inspire your own learners.
Read more about the work of HSES on our blog, and more on HSES' farm to school work.