For Educators
Farm to School
Justice
Farm Fresh School Meals for All: Spotlighting Vermont's Farm to School Efforts

When the pandemic hit in 2020, the Federal Government offered schools waivers for free breakfast and lunch to all students, regardless of family income. Those waivers came to an end with the 2021–2022 school year. Through Act 151, Vermont continued universal breakfast and lunch at no cost for an additional year, using state resources.
This year we worked as part of a broad coalition* to advocate for the permanent implementation of Universal School Meals (USM) in Vermont, H165. As of Wednesday, June 14, 2023 the bill has been enacted by Gov. Phil Scott, making breakfast and lunch permanently available at no charge in Vermont schools.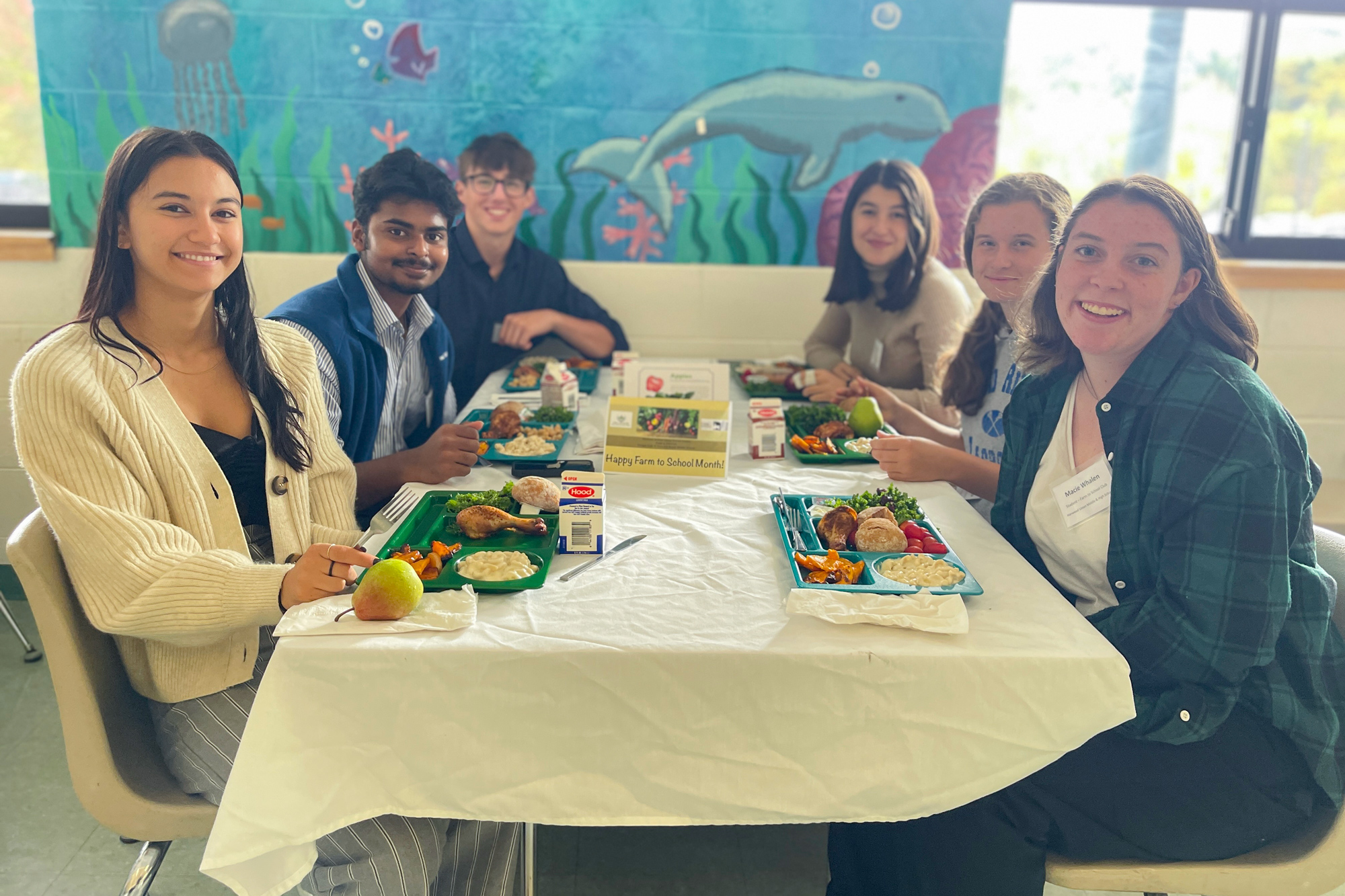 Why is USM important to Shelburne Farms?
Shelburne Farms is all about student learning, and when kids have good nutrition, and aren't hungry or worrying about when they will eat next, they can be more present in the classroom. Schools with USM are already seeing this: they report that more students are participating in the school meal program, and they're seeing students be more attentive. 
"Watching fellow classmates in the lunchroom this year has been a completely different experience than past years. The lines for school meals are always full, sometimes even out the doors. Tables are full of nutritious food and everyone has a plate… Before free meals, the familiar school lunch stigma had students feeling shy and judged about getting hot lunch… Without food we have no energy to learn and think, so our best work isn't possible." –Emma Renaud,  Essex High School freshman
We know school meals and food systems education are deeply intertwined, and making school meals more equitable means healthier students who are well nourished and ready to learn.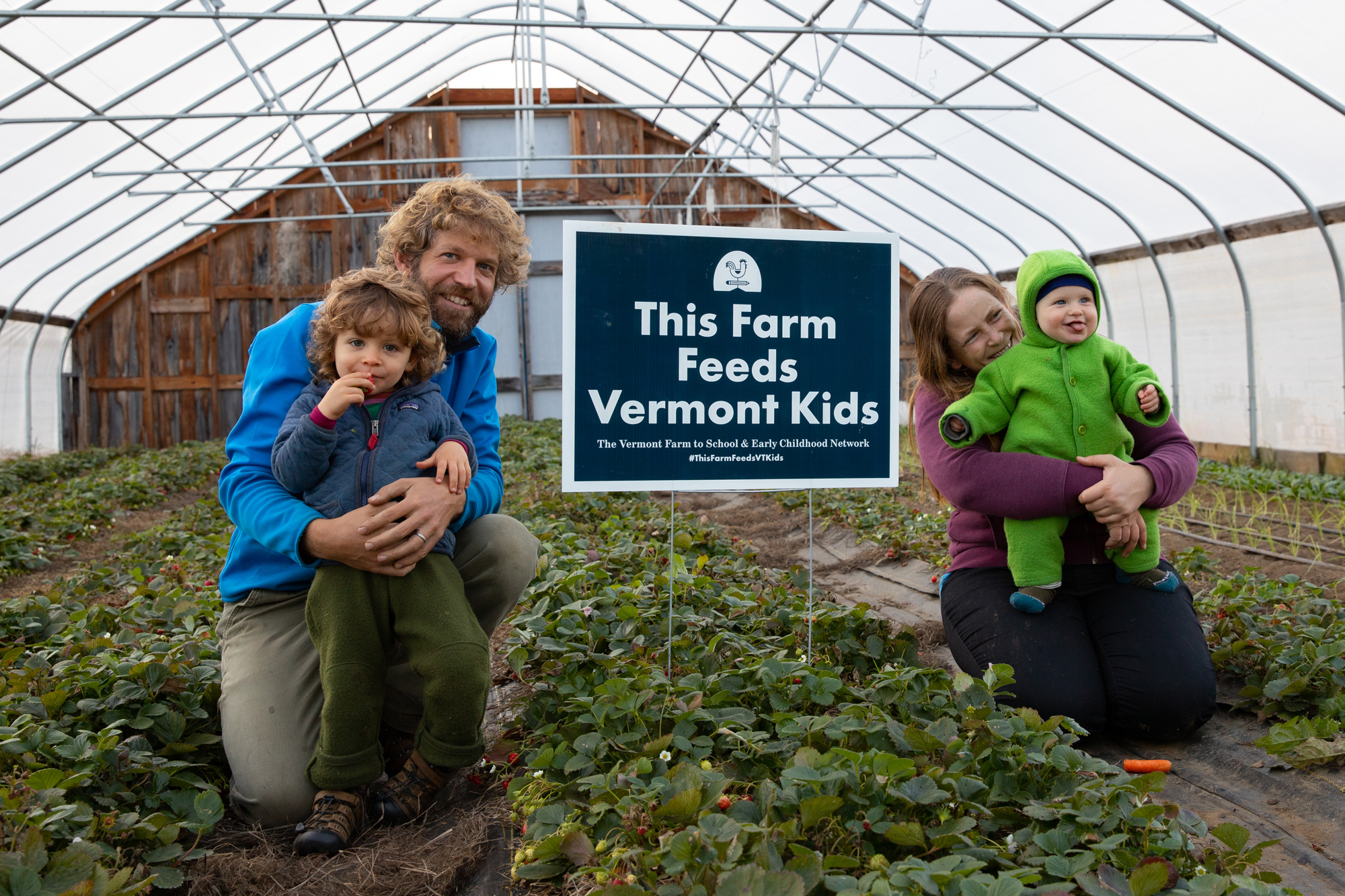 Three programs for more equitable school food systems
We advocated for Universal School Meals combined with full funding of the Vermont Farm to School & Early Childhood Grant Program and a Local Foods Incentive Program, a trio that can ensure school meals are local, accessible, and nourishing for every student in Vermont:
The Vermont Farm to School & Early Childhood Grant Program provides direct technical assistance to bring farmers, educators, and school nutrition professionals together to help our youth learn about where their food comes from. It supports Vermont schools as participants in Vermont FEED's nationally recognized Northeast Farm to School Institute, and offers grants to early childhood programs to purchase local foods through CSAs.
The Local Foods Incentive Program offers schools financial support for purchasing local food and directing more dollars to Vermont producers. Schools in Vermont spent approximately $20 million dollars on food to provide approximately 17 million meals to Vermont kids in the 2021-22 school year. That amounts to spending just over one dollar a plate. School nutrition professionals want to buy more local foods but with that financial constraint, they can't  do so at a meaningful scale.
*Including Hunger Free Vermont, the School Nutrition Association of Vermont and Vermont FEED, a project of NOFA-VT and Shelburne Farms Institute for Sustainable Schools. Vermont FEED coordinates the Vermont Farm to School & Early Childhood Network.