For Educators
Activities For Students
Early Childhood
Farm to School
The Joy & Lessons of Butter Making

June is National Dairy Month, and we're sharing a new how-to video showing one of our favorite activities: making butter!
Connecting kids to the food they eat—where the ingredients come from, how it is made, and who makes it—helps children understand how we're all connected, which is fundamental to education for sustainability.
But you don't have to be in preschool to appreciate the magic of turning cream into butter. At a recent gathering to thank supporters of the farm, we invited people of all ages to pour some cream into a jar, sing a song, shake a jar, and taste butter freshly made by their own hands (most for the first time!).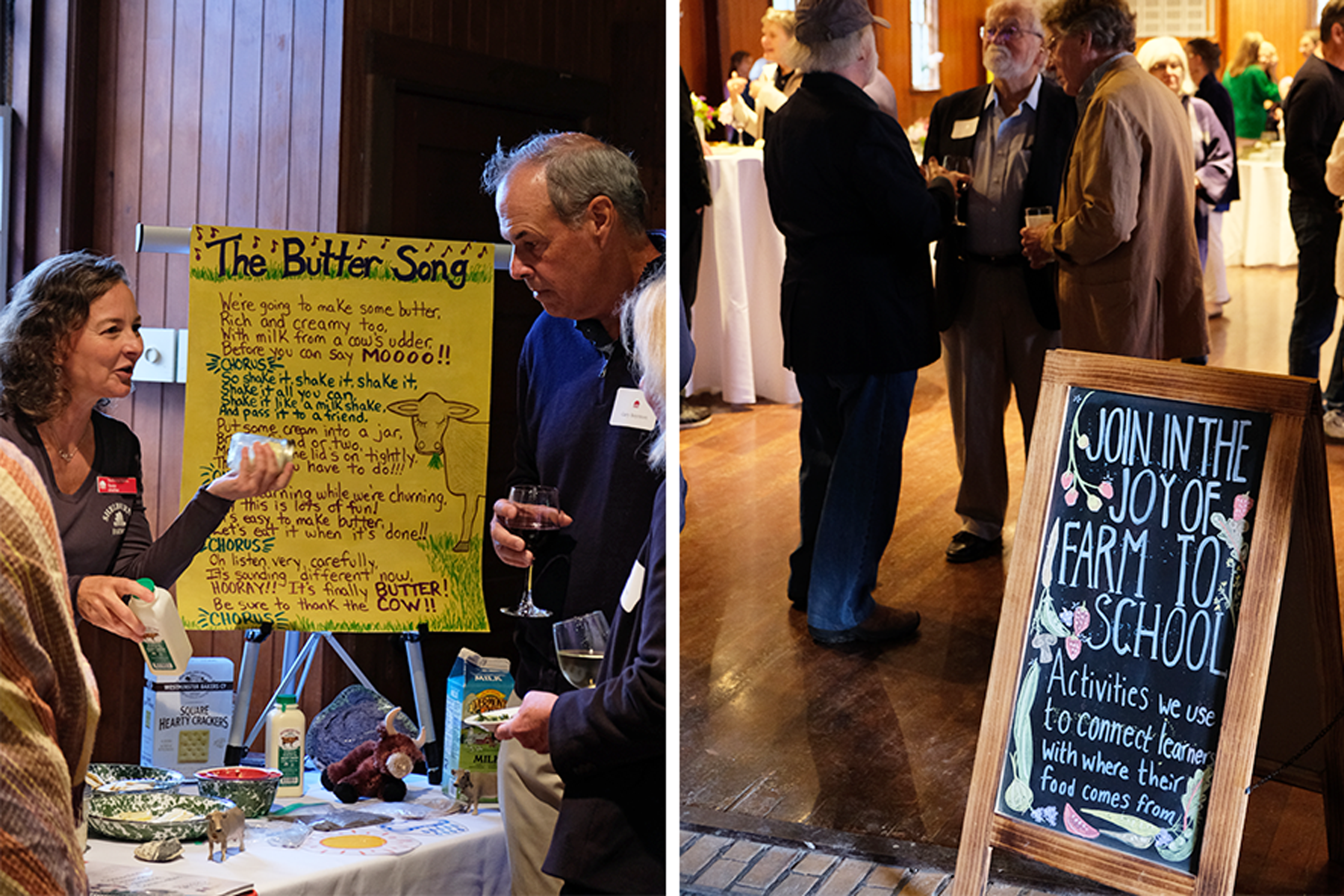 "I love to share butter making," shares Shelburne Farms Educator Susie Marchand, "and so many people don't know how easy it is. There's something for everyone to connect back to their own learning. For high school students, we'll often talk about what's happening to the proteins as we shake the cream, for kindergarteners we're talking about where milk comes from. But the process is always a little magical, no matter the age."
For Susie, making food together is an opportunity to connect ourselves back to the land and the impact we have on it. "As an educator, I really want to give people the chance to think about the source of their food," she explains. "Butter comes from a cow, who is cared for by a farmer. That cow eats grasses grown in the soil, so the farmer's work is just as much about tending to the soil as it is tending to the animals. If you're not caring for the land, you're not going to have delicious butter, cheddar, or ripe summer tomatoes."
Watch how our educators make butter with early learners, and try the activity in your own home this summer:
Farm to Early Childhood Activities: Butter Making & Compound Butters
This video is one of a three-part series highlighting some of our favorite farm to early childhood (FTEC) classroom activities inspired by our publication for early educators, Cultivating Joy & Wonder. The videos are a project of the Vermont Farm to School & Early Childhood Network, of which we are a member.
More Farm to Early Childhood Activities