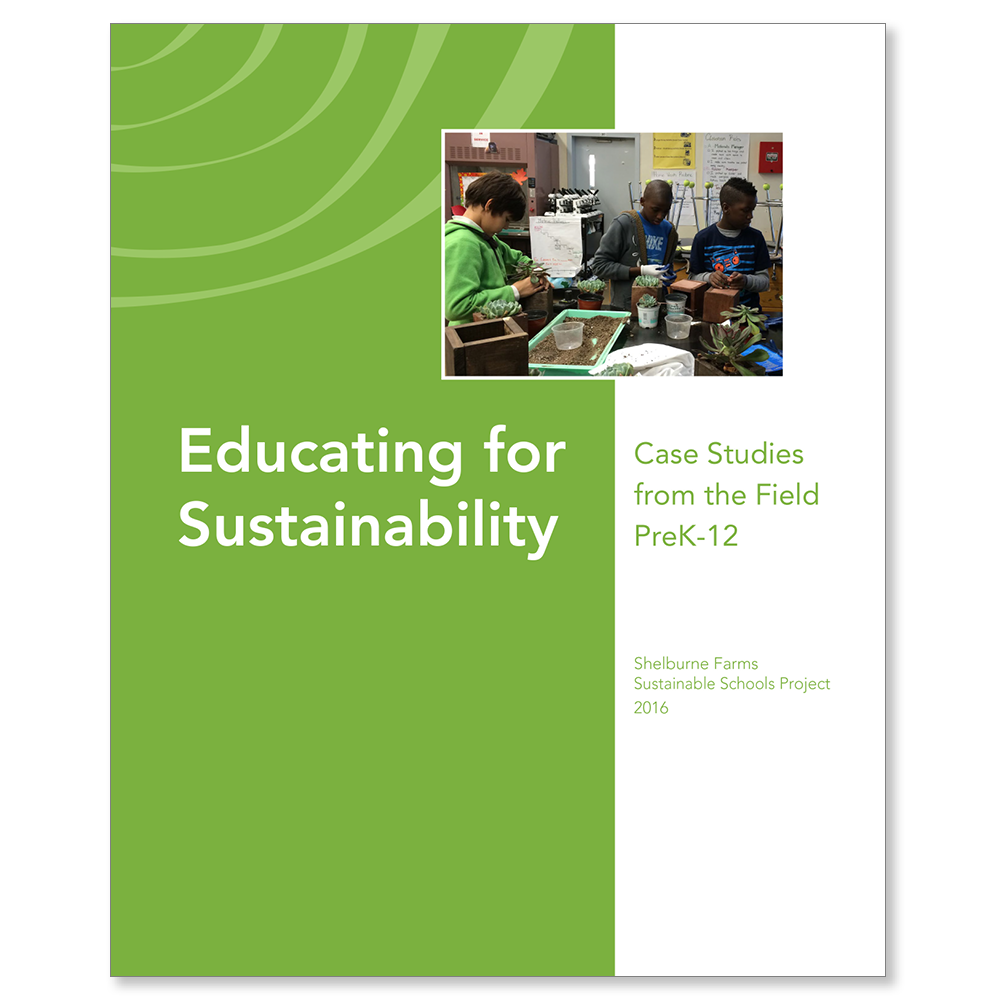 When we think about educating for a sustainable future we often think about pedagogical approaches, student outcomes, or simply the content. All of these are critical aspects of
Education for Sustainability (EFS). But they don't tell the story of the impact on the learners — both educators and students, and on the community.
The stories shared in this collection represent something much more than pedagogy or content. They truly get at the heart of what it means to learn our way toward a sustainable future. From a preschool classroom learning about mapping in a school garden to a middle school makerspace focused on social justice and food security, these case studies offer a compelling vision of what education could be.
Educating for a Sustainable Future is not just Shelburne Farms' tagline. It's an alternative view of the purpose of education. We think schooling can be a pathway to create healthy and just communities, successful lives, and a more livable world for all. Educators are at the heart of this work, and we believe sharing and learning from each other will transform not just schools, but the world.