A program connecting Vermont schools and local dairy farms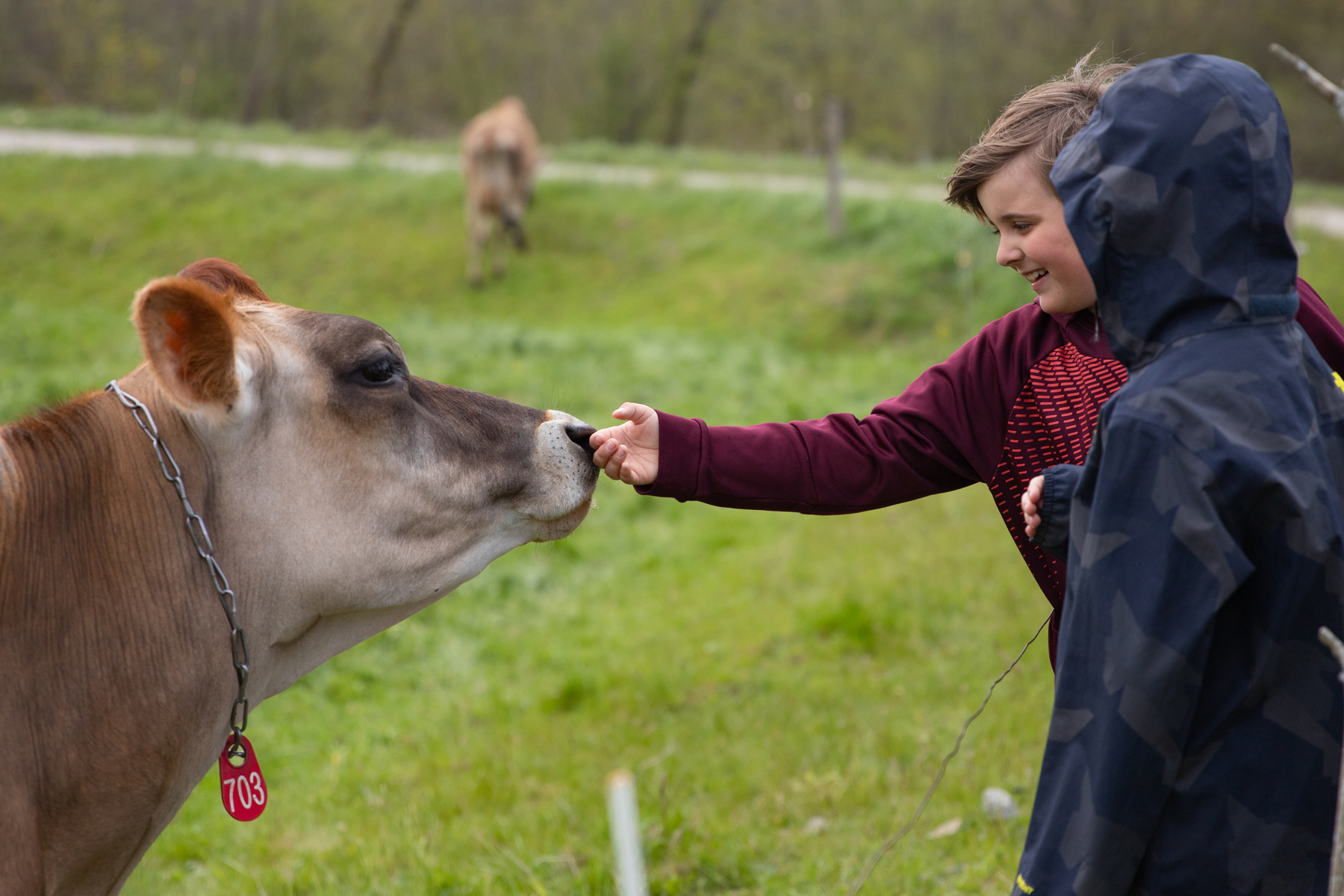 Foster an appreciation for the importance of farms in everyday life and connect your students to the farmers and animals that provide for us.
As part of Dairy in the Classroom, students learn about farms and farmers in their community and how milk from cows, goats, and sheep is turned into ice cream, cheese, butter, and more of the foods they love.
To participate, you must be a classroom teacher located in Vermont.
We are now accepting requests to participate in 2023-24! Complete our interest form to get started.
A series of classroom visits from one of our dairy educators. Learn about farming and the anatomy of dairy cows, plus nutrition and dairy foods with hands-on demonstrations and taste tests.
A field trip to a local dairy farm to meet farmers and the animals they care for. If you do not have a prior connection to a local farm, our educators will support you in arranging a visit.
Fees
This program is offered at no cost to schools. Participation includes a stipend for field trip transportation and materials and supplies.
You don't have to visit a dairy farm to learn about all things dairy!
If we can't accommodate your classroom or you're not able to participate, we've created a library of digital resources that you can use to bring dairy education to life.
Complete our form to access digital resources, including virtual dairy farm field trips and activities.
Meet the Core Instructors
Virginia Holiman, Dairy in the Classroom Educator
Kelly Knudsen, Farm and Forest Educator, Shelburne Farms
Jed Norris, Early Childhood Program Coordinator, Shelburne Farms
Dairy in the Classroom has been supported by the New England Dairy and Food Council and VAAFM, with Shelburne Farms partnering to support education services
Stories from Dairy in the Classroom