For Farm-Based Educators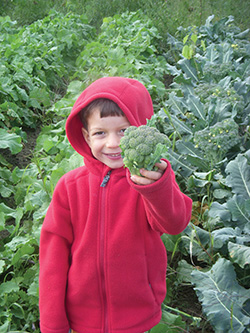 Join a growing community of farm-based educators at the Farm-Based Education Network (FBEN), for which Shelburne Farms is the coordinating organization. View FBEN's calendar to see upcoming virtual workshops and gatherings.
Here are some programs and resources to get your started:
Joy and Wonder - articles to read:
Using Nature and Outdoor Activity to Improve Children's Health
---
Pre-registration required for events.
This session (March 5) is for BIPOC (Black, Indigenous, People of Color) community. This series creates space for healing from white supremacy culture and transforming anti-Blackness through land...

These sessions (March 12 & 19, a two-part  workshop) is for supporting white-identified/white-adjacent folks (people who want to do their own personal work around unlearning white...

In this three-part workshop, participants will critically reflect on questions of worker justice in the food system. Collectively, we will examine the true cost of our food and how we, as educators...