Farm Lunch
COVID

-19 Update:

All on-site programs are suspended until further notice. Trails are open. You may order Farm products for curbside pickup at Welcome Center & Farm Store (closed to foot traffic). Opening dates for Children's Farmyard, Tours, and Inn are to be determined. More details at: COVID-19 homepage.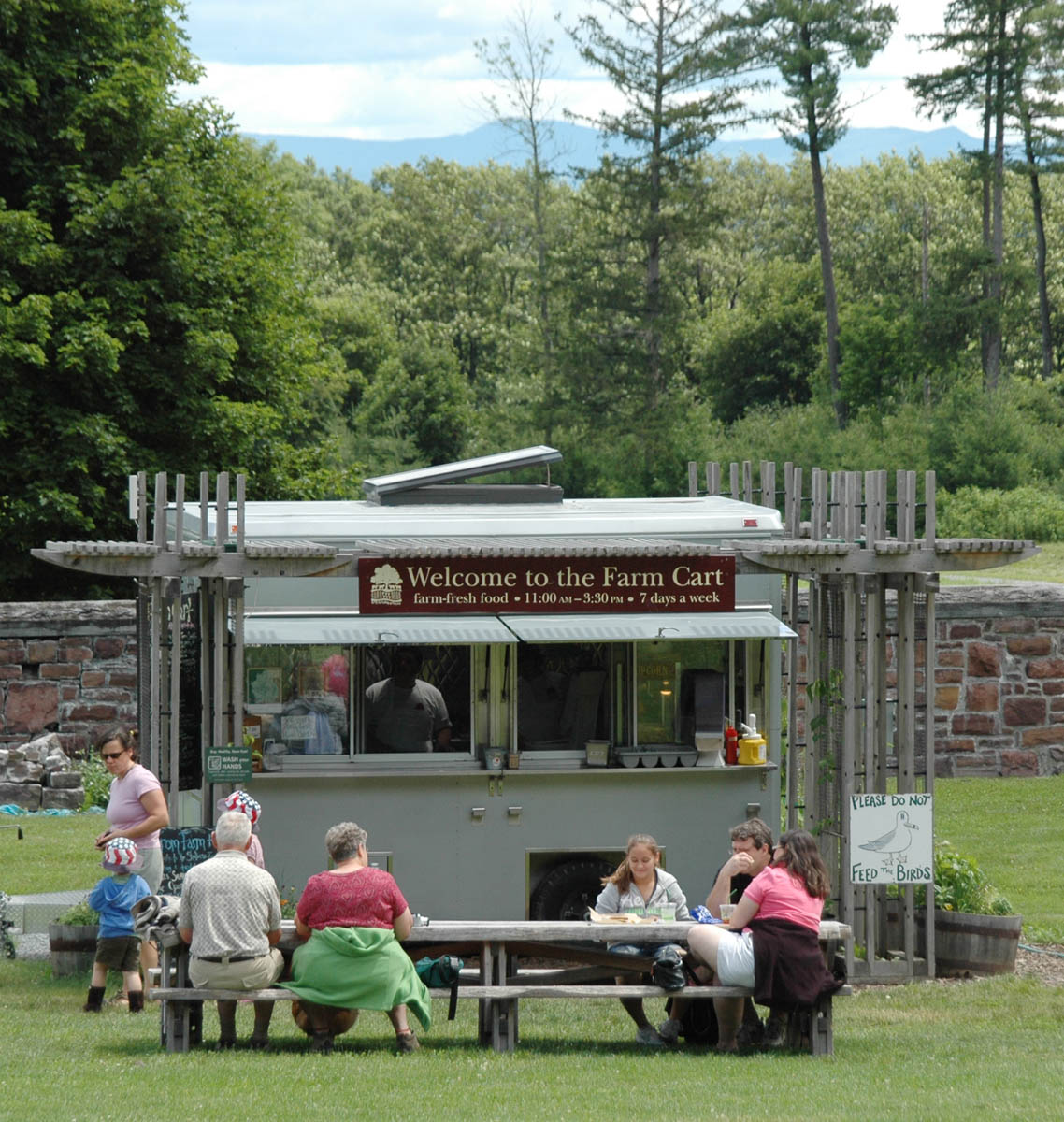 During your visit, mid-May to mid-October, you can purchase and enjoy a farm-grown lunch at our Farm Cart, located in the Farm Barn. Simple menus feature produce and products grown at the Farm and from nearby farms.
Farm Cart Hours: 11 am - 3 pm.