Farm Lunch
COVID

-19 Update:

All programs are cancelled until May 1. Trails are open. Welcome Center closed indefinitely beginning March 19th. Opening dates for Children's Farmyard, Tours, and Inn are to be determined. More details at: COVID-19 homepage.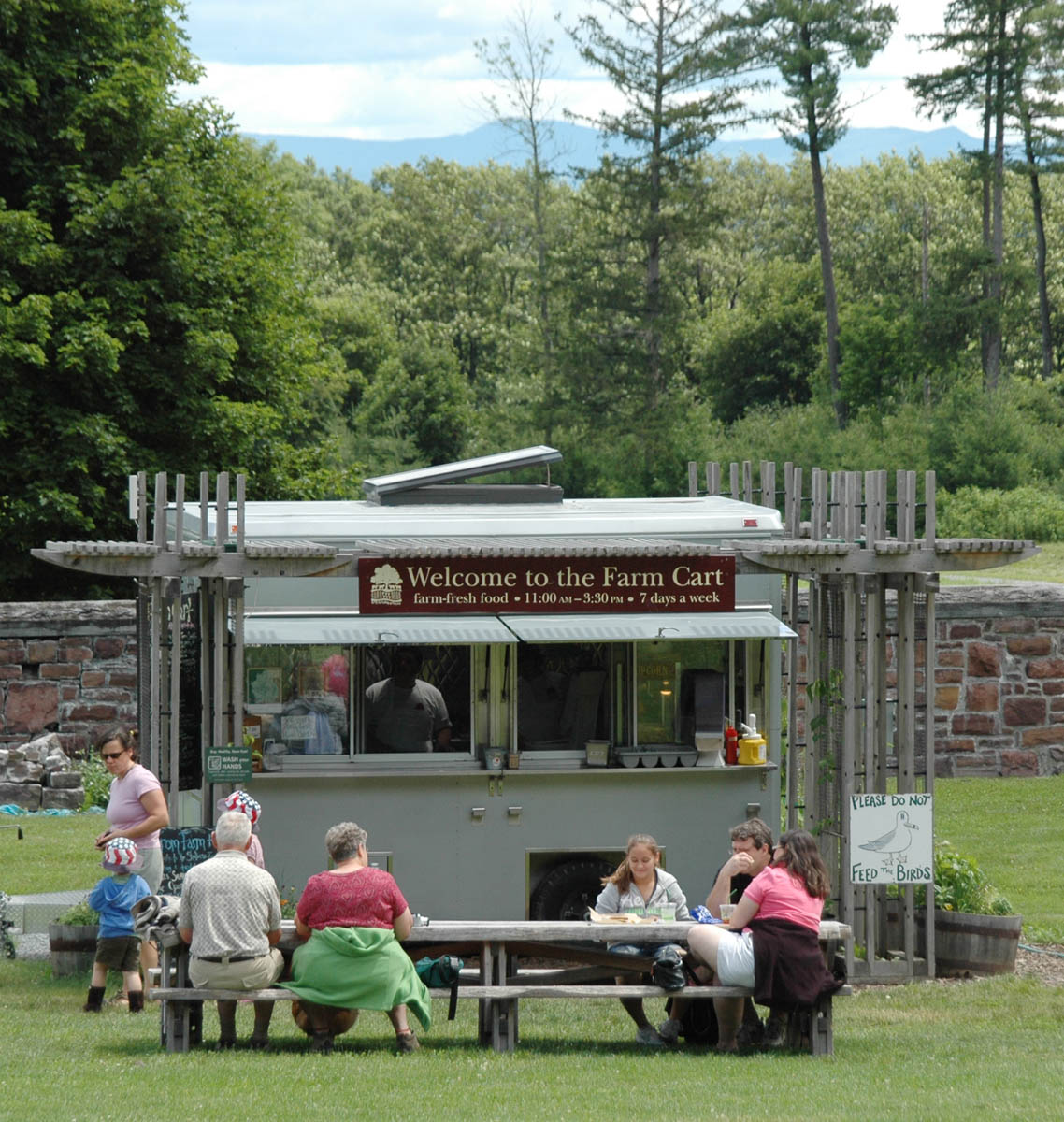 During your visit, mid-May to mid-October, you can purchase and enjoy a farm-grown lunch at our Farm Cart, located in the Farm Barn. Simple menus feature produce and products grown at the Farm and from nearby farms.
Farm Cart Hours: 11 am - 3 pm.